Product Name:
Automatic open and close, metal cigar ashtray
Usage:
Car, Home, Desk, Small storage box
Functions:
(1) Collecting ash or other small stuff in car or auto
(2) Working as an ashtray on desk in home or offce
(3) Working as a small storage box for jewelry or other stuff
Principle:
The model is based on infrared induction principle to control the automatic opening and closing of the box lid. When hands or articles go into induction zone, the box lid will open automatically and close automatically when articles are put into the box. It's noted that people don't need to touch any part of the product. The inner box can be taken out so as to be cleaned.
Besides the automatic control function, the model can open all the time as users' request. Because the model has manual operation buttons, namely open button and close button.
The model consists of an infrared sensor, a mechanical transmission device, microcomputer control chip, knowLEDgeware, etc. It's a combination of high technology, innovation, energy saving and environmental protection.
Product Views: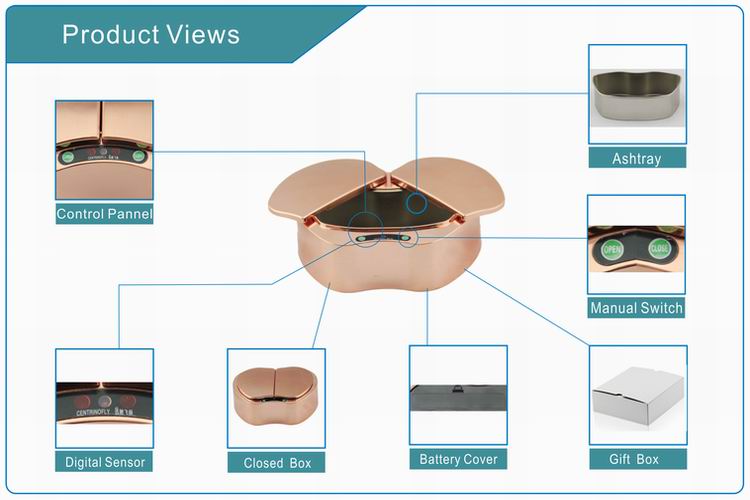 Package:
(1) English language ordinary package(Gift box with Sponge, EPS or EPE foam, Skinpacking).
(2) Any language OEM or ODM package depends on customer's requirments.