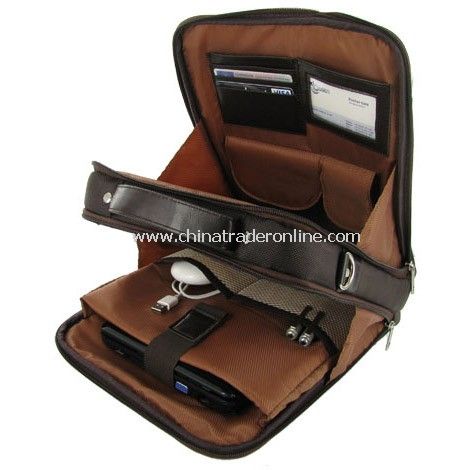 The Cool Bananas Shoulder
Bag
and Organiser is a sturdy nylon bag with a multiple pocket organiser and chic leatherette detailing. With an enhanced border, removable shoulder strap and interior strap, the case ensures safe and convenient tran
Sport
ation for your netbook. There's plenty of room for your power
Adapter
, accessories and gadgets with multiple padded compartments and pockets on the inside and an organiser for your cards.
This netbook bag is ideal for people who need to carry their netbook along with its accessories, gadgets and other bits and pieces. The padded sides will ensure your netbook is safe from knocks and bumps, so you don't need to worry.
Compatibility
This bag is compatible with all netbooks including but not limited to the following.
* MSI Wind U100
* Asus Eee PC 900 901 4G
* Asus Eee PC 1000HE
* Asus Eee PC S101
* Acer Aspire One A150X 8,9"
* Acer Aspire One D150
* Medion AKOYA Mini E1210
* Samsung NC10
* Dell Inspiron Mini 10
* Lenovo IdeaPad S10e
* Toshiba NB100