Model No.:CTO28797 U.Price: Negotiable Price Terms: FOB Payment Terms:T/T Delivery Lead Time: Negotiable Product Origin: China
Detailed Product Description
Incredibly small and stylish flash drives offering up to 8GB data storage. Pico drives feature up to 30 MB/s transfer speeds. Measuring merely 1.50"x0.50", not only are Pico drives ideal for tranSporting data, digital images, and presentations, they are also the perfect accessory to adorn Keychains, mobile phones, or wearing as a necklace.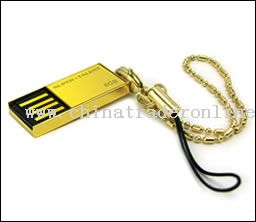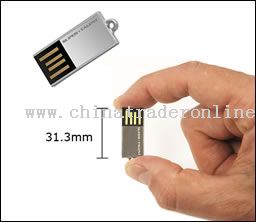 Capacities: 1GB - 8GB
Dimension:
Technical Details: • Weight less than 6g
• Up to 30MB/s (200X) data transfer rate
• Fully compatible with USB 2.0 and 1.1
• Powered by USB bus - no external power is required
• Durable solid-state storage - 10 years data retention
• Hot Plug & Play – enable you to install and uninstall Pico anytime
• PICO-A: Swivel, water resistant
• PICO-B: Retractable
• PICO-C: Water resistant, rugged
Pico drives are available in capacities ranging from 1GB to 8GB.
Capacity: 512MB, 1GB, 2GB, 4GB
Interface: USB 2.0
Dimension: 53.7x24.0x14.5
Life-Time Warranty